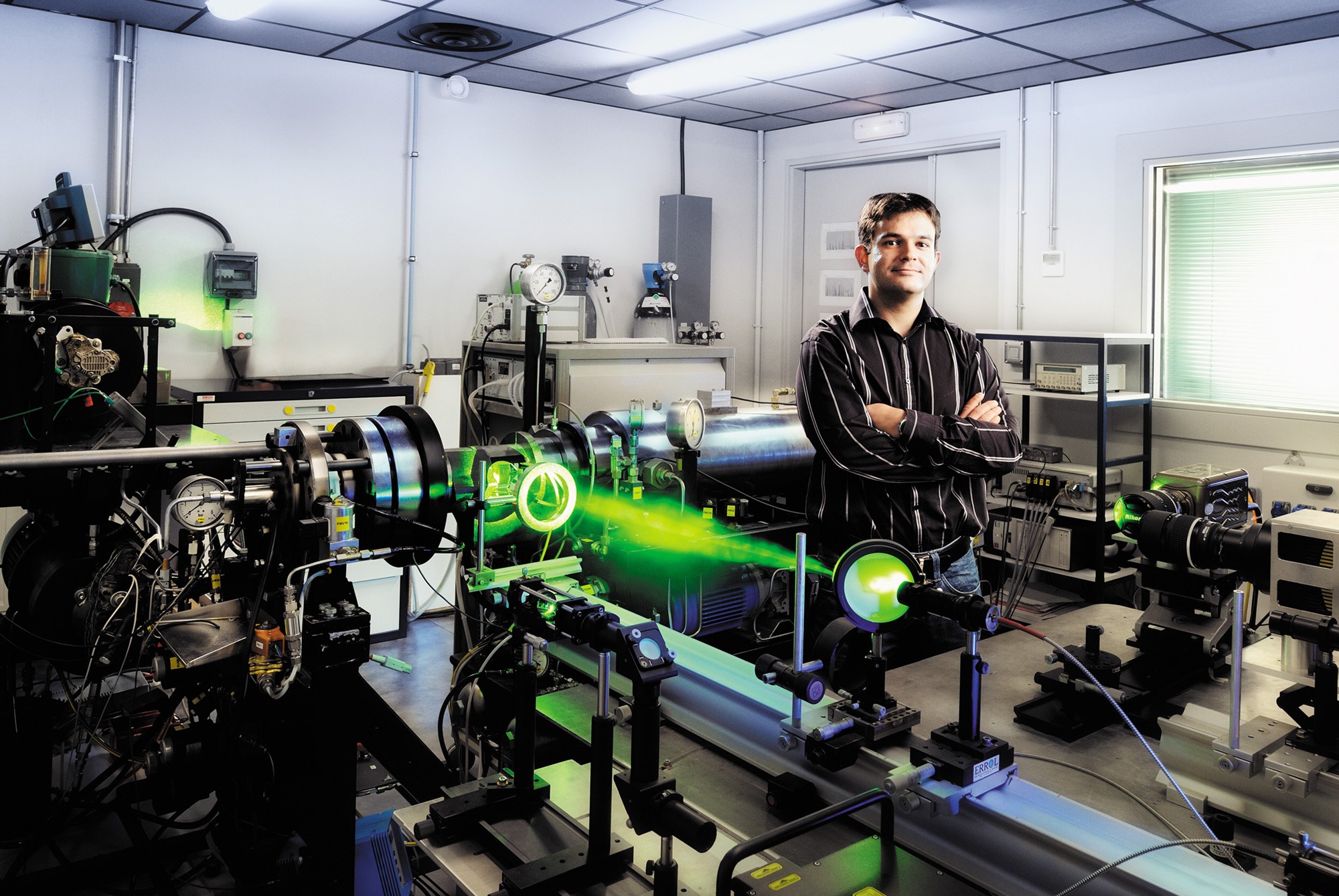 THE VISUALIZATION OF DIESEL PHENOMENA IN REAL ENGINE CONDITIONS
CERTAM provides you a full understanding of physical phenomena inside combustion chambers, and use experimental machines simulating real Diesel engine conditions.
read more
Diesel characterization
Engineered experimental machine using a transparent piston to simulate real Diesel engine conditions around the top dead centre, and to visualize physical phenomena inside the combustion chamber.

Rapid Compression Machine (RCM)
• Objectives
Visualization inside the combustion chamber, and using real
Thermodynamic conditions

• Equipments
Laser and optical diagnostics using high frequency acquisition devices

• Methodology
Simulation of real engine conditions thanks to a transparent piston
– Cylinder pressure up to 250 bar
– Compression ratio between 5 and 25

• Applications
Better comprehension of physical phenomena inside combustion chambers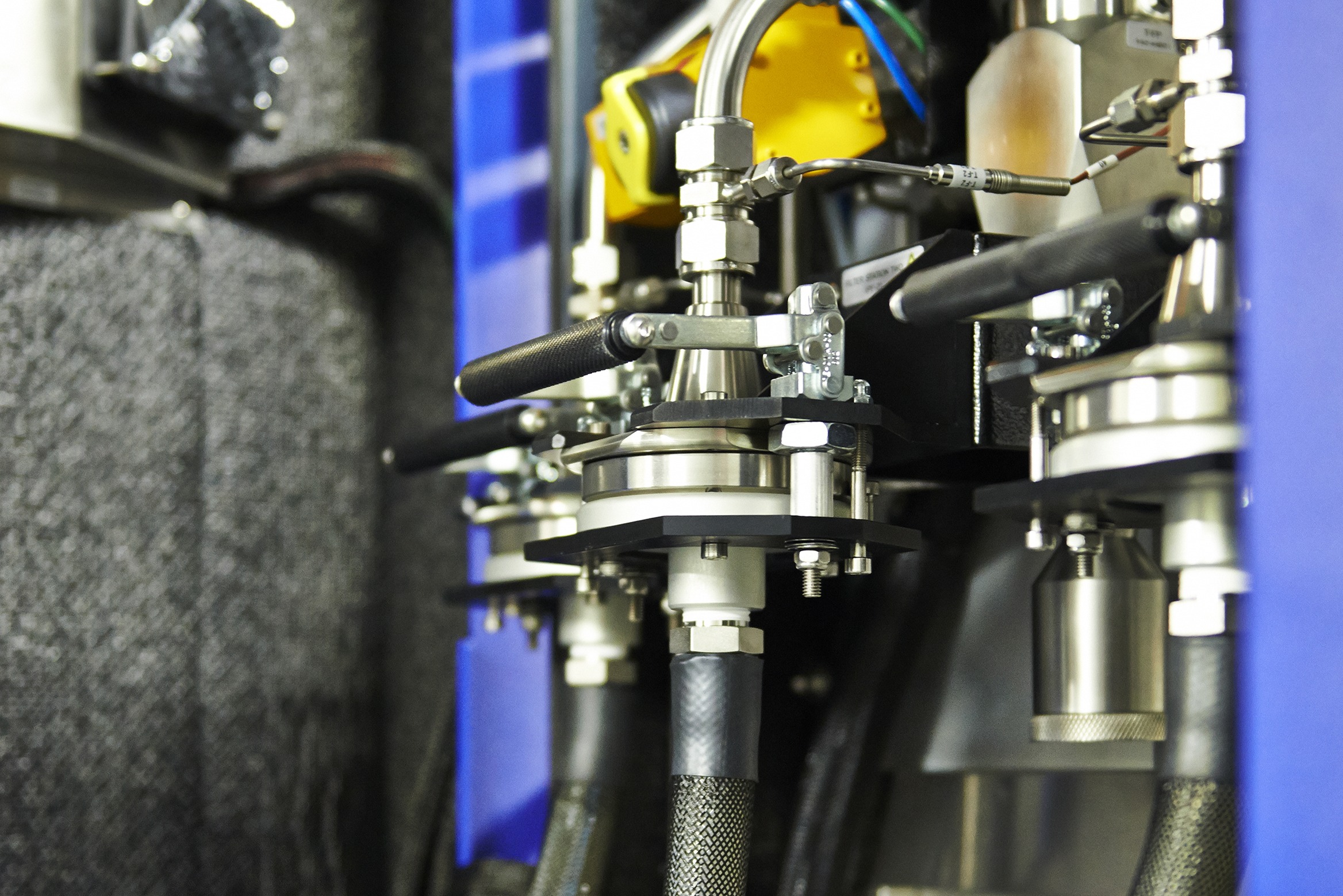 ENGINE TEST BENCH FOR HEAVY AND LIGHT DUTY – ON ROAD AND OFF ROAD APPLICATIONS
Our team of engineers provides you services for the adjustment of engine performance and pollutant consumption measurements.
read more
Engine test bench for heavy duty
• Characteristics
– Power : 1MW
– Torque : 4500 Nm
– Speed : 4000 rpm

• Methodology
– Vehicle simulation
– Driver simulation on cycles
– Rolling simulation

• Applications
– On-road applications
– Off-road applications
– ECE/US certifications
Engine test bench for light duty
• 0bjectives
– Adjustment of engine performances
– Pollutant and fuel consumption measurements

• Equipments
– « Dynospirit » dynamometer
– « Coriolis » Fuel mesuring tool
– Microtunnel
– Particle counter
– Gas analysis cabinet
Engine calibration
• Objectives
– Energy calibration
– Measure of anormal combustions

• Equipments
– Fast chain of acquisition, real-time calculation
– Post-treatment tools and knocking analysis
– High-dynamic automated testbed
– Chassis dynamometer

• Methodology
– Combustion and knocking visualization
– Visualization and analysis of flame formation
– Design of Experiment

• Applications
– Combustion chamber design
– Air chain, fuel chain, torque structure, knocking calibration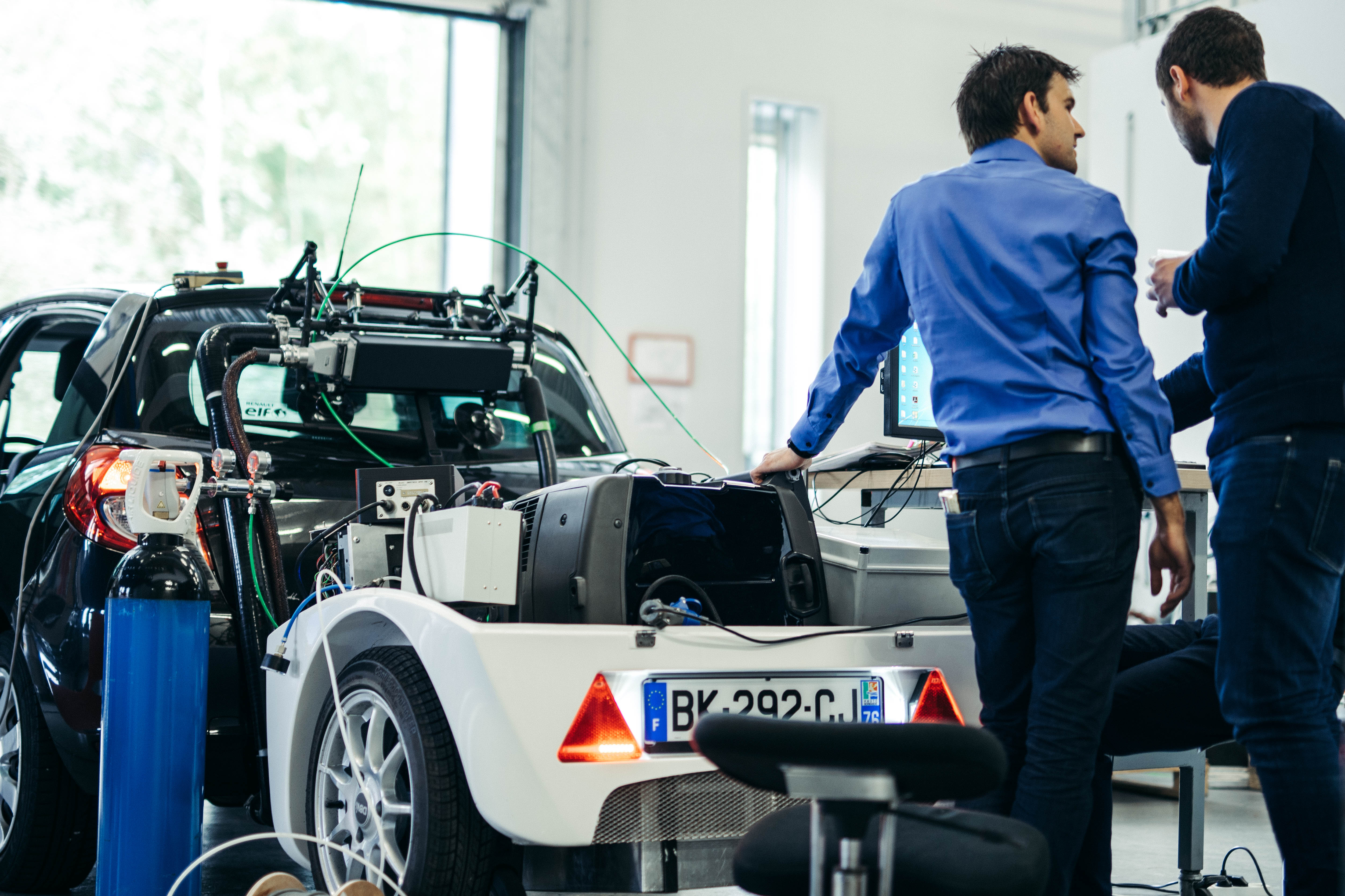 PORTABLE EMISSION MEASUREMENT SYSTEM
Our onboard measurement technology can evaluate all gaseous and particulate types emitted by engines.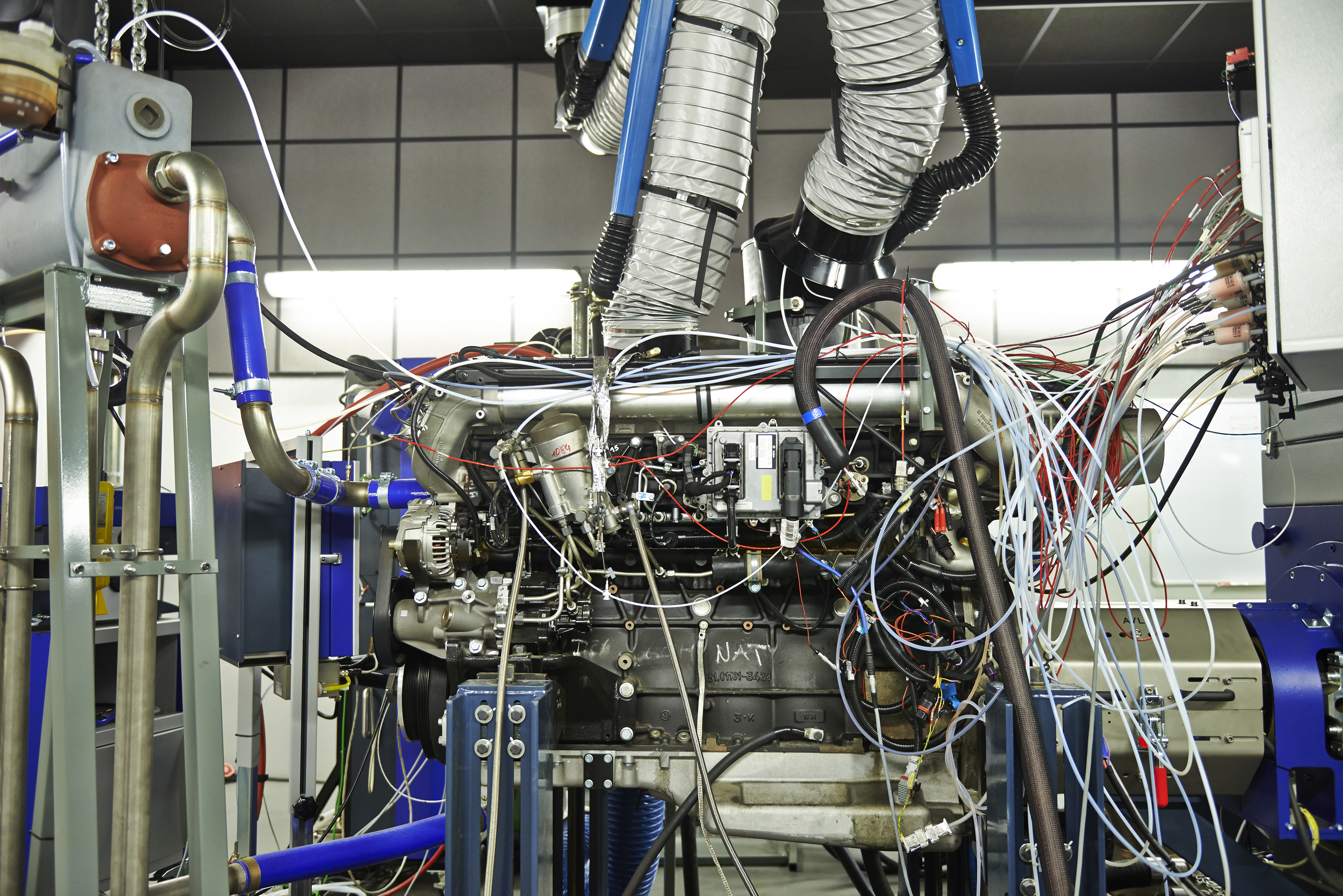 CONSUMPTION AND EMISSION MEASUREMENTS
Our research and development center helps you to reduce emissions in accordance with the most recent clean-up standards.
read more
Specific probe for 2D pollutant cartography
• Objectives
– High precision and high speed measurements
– R&D activities
– Optimization and validation of after treatment systems

• Methodology
– Exhaust gaz analysis
– 2D cartography
– Coupling with fast gas anlyzer

• Applications
Regulated and unregulated pollutant measurements with high precision
High precision dynamic measurements for fuel consumption
• 0bjectives
Differentiate the effect of :
✔ A lubricant
✔ A fuel
✔ A surface treatment
On fuel consumption
On cycle conditions (NEDC, WLTC, …)

• Equipments
– « Dynospirit », dynamometer
– « Coriolis », fuel mesuring tool reproducing temperature conditions

• Methodology
Intercorrelation of measure methods
– Measured consumption
– Calculated consumption
– CO2

• Applications
Impact assessment of :
– Lubricants
– Fuels
– Technical definition
🇫🇷 Le CERTAM est un Centre Régional d'Innovation et de Transfert Technologique situé en Normandie. Depuis 1991, le CERTAM vous apporte des solutions dans les domaines de l'innovation et des essais moteur, de la qualité de l'air et de la caractérisation des émissions polluantes.
Nos mots d'ordre sont Flexibilité, Adaptabilité, Excellence et Réactivité.
🇬🇧 CERTAM is a regional innovation center of technological exchange located in Normandie. Since 1991, CERTAM has provided many solutions in the field of innovation, engine test benches, air quality and pollutant emissions characterisation.
Our watchwords are Flexibility, Adaptability, Excellence and Quick Response.